MTB KIT
Product Code:
K-MTB
Availability:
Out Of Stock
Price: AU$462.00
Ex Tax: AU$420.00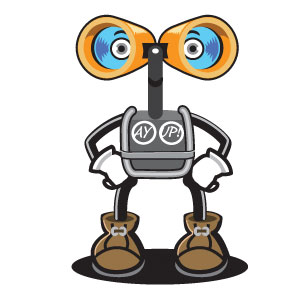 UPDATED 30 JUNE - BACK IN STOCK 11 JULY 22
The MTB Kit with its high powered LED helmet and handlebar lights has been designed for all your off road needs. This kit is the favourite choice of mountain bikers and adventure racers all over the world.
One set of lights is a narrow beam (helmet) and the other is an intermediate beam (handlebars). They have independently rotatable light casings so you can stagger your beam if required. The lights and batteries are lightweight and waterproof. The newly designed rechargeable SLB-01 batteries have 3 power levels (100%, 60% and 30%), flashing and fuel gauge. Minimum burn on high = 2 1/2 hrs, Minimum burn on medium = 4 hrs, Minimum burn on low = 8 hrs, Flashing = 14+hrs. The SLB-01 is our latest battery and will support all of our lighting systems from July 2017.
The kit is packed in our custom padded waist pack. The handlebar mounting system includes 2 handlebar mounts which makes it easy to swap your lights from bike to bike. Also included is our Gecko helmet mounting system.
Features:
1 x Narrow beamed high powered LED light
1 x Intermediate beamed high powered LED light
2 x SLB-01 Batteries with 3 power levels, flashing and fuel gauge
Neoprene Battery Pouch and Neoprene Stem Strap to allow attachment to handlebar stem or top tube
1 x Dual Channel Charger with AC wall power adaptor with Australian Clip
Handlebar Mounting System, enough for two bikes
Gecko Helmet Mounting System
12v Car Charger Adaptor to charge from cigarette lighter type outlet
1 x Extension Lead
Helmet System weight is 200 grams (battery and mounts included)
Handlebar System weight is 240 grams (battery and mounts included)
EVA carry case
Rechargeable battery cells will fail in a matter of weeks unless they are looked after according to our guidelines. Follow these and your battery cells will last for years and years.
Batteries are shipped with only 40% charge. Place your batteries on the charger and fully charge before first use.
Please note: The MTB Kit can be shipped with a maximum of two extra batteries, 4 in total.
Some facts about Ay Up Lighting Systems;
In the last 16 years we have supplied our bespoke lighting systems to over 100,000 customers in 30+ countries, assembled over 150,000 lights and 250,000 batteries. All plastic injection moulded parts are manufactured here in Brisbane which allows the Ay Up Team to assemble and every light and battery. Our lights and batteries are also serviceable.
Ay Up Lights ... getting better all the time!
What's included in this kit:
1 x High powered LED light in any of our 12 colours with Narrow optics giving a spotlight beam with huge throw
1 x High powered LED light in any of our 12 colours with Intermediate optics giving a broad beam with plenty of throw
2 x SLB-01 multi-mode batteries with 3 power levels, flashing and fuel gauge
1 x Dual charger (charge two batteries at once) with 110-240V AC wall power adaptor and Australian clip
1 x Handlebar Mounting Kit - enough for two bikes
1 x Large battery pouch and stem strap
1 x Gecko helmet mounting system for both light and battery
1 x Extension lead (allows battery to be placed in backpack or jersey pocket, length 1.2m)
1 x 12v car charger adaptor
1 x EVA carry case
1 x Charging instructions and battery safety document
1 x Ay Up branded silicone wrist band
Helmet system weight is 200 gram
Handlebar system weight is 240 grams
NOTE: Head Torch Harness is not included with this product. Please order separately.
Write a review
Your Name:
Your Review:
Note: HTML is not translated!
Rating:
Bad
Good
Enter the code in the box below: