FAQ
New vs. Previous models.
Our new range of multimode batteries, the SLB-01, are 100% compatible with all of our chargers, lights, cable, and

gecko mounts.

So feel free to purchase any of the new range of products to add to your existing Ay Up kit
Need to convert Australian dollars into your own currency, see this link for Currency Convertor
Q - How many lumens are my lights?
A -
Over the last 16 years we have changed our LED suppliers and the LED's type we use to optimise the 3 lights we supply. Currently we use the latest and brightest LED's available in our format. A lumen count breakdown over the last 10 years follows along with the relevant mAh (Milliamp Hours)
2007 - 2008 = Approx 350 lumen - Standard lights ran at 500mAh.
2009 - 2010 = Approx 500 lumen – Standard lights increased to 700mAh
2011 - Current = Approx 700 lumen – Standard lights run at 700mAh
Q - My single channel charger does not seem to be charging my battery. No lights are coming on the charger when the battery is plugged in?
A

-

Ensure the mains power adapter is the Ay Up branded one, not a replacement and the plug pin is clipped in properly. Make sure the battery is plugged into the charger at the correct end marked "battery" Check the mains adapter by trying the 12V car charger.
Q - When should I charge the batteries when not in use?
A - When storing batteries never store a flat battery and always charge to 60% then store. Charge and discharge the batteries every 2 - 3 months to maintain the batteries condition. See our Battery Information in the Manuals section
Q - How do I care for my lights and batteries?
A - Always make sure the connector is dry when not in use and kept clean. A small smear of Silicone Grease on the connector will keep it like new and prevent any corrosion. Washing your lights under the tap with a little detergent is OK as the lights are 100% waterproof. Corrosion and neglect is not covered under warranty

Q - How do you handle International warranty issues
A - Any warranty issue, whether within Australia or the world will be handled in the same way. Email in to us with the problem. Our service team will reply immediately
Q - WARRANTY: If you feel you would like to submit a warranty
A - Should a warranty issue arise simply email as much information as you can to us and we will contact you ASAP with information on what will happen next

Q – Overseas Distributors
A - Ay Up lights are only available from our web shop

Q - Was my order received by Ay Up
A - If you have received two automated emails, one from paypal and the other from Ay Up, then your order has been received. We will process, pack and send your order out as soon as possible. Should you not have received your order in 5 working days then please contact us by email
Q - I need to order small accessories
A - Should you want to purchase some additional items e.g. mounts, batteries… then simply "resume shopping" and you can add any of our items to your order.

Q - Specials and bulk order discounts
A - The specials / discounts currently available is as follows. 3 kits or more will get free shipping. 5 kits or more will get the free shipping and a further 5% off the cost of the kits.

Q - Sponsorship requests
A - Simply fill out this form here. We will contact you when we can.

Q - Taxes and Duties
A - You will find a guide to import taxes/duties
[here]


Q - Road Bike Setup
A - If you want to set up your road bike with some lights for training/riding/commuting in the dark hours then the ROAD kit with an intermediate beam pattern fitted to your handlebars is easily the best choice. Ay Up recommends that you dip your helmet light when used on the road or shared trail when there are oncoming riders.
Q – What is the best Mountain Bike set up
A - The MTB kit is easily our most popular kit. If you are riding tight, twisting single track, or long, fast fire roads or just want some extra light for your daily commute pick up a MTB Kit with a narrow light for your helmet and an intermediate for your handlebars.

Q - Paypal is not accepting my credit card
A - Simply contact us
and we will be more than happy to take your order over the phone or via email.
Q - Do you ship Internationally and if so to which countries
A - Yes we ship to most countries around the world using DHL Express Freight. This is an online trackable service.

Q - Which beam is best for Road riding or handlebar use
A - The intermediate beam is the best and most popular.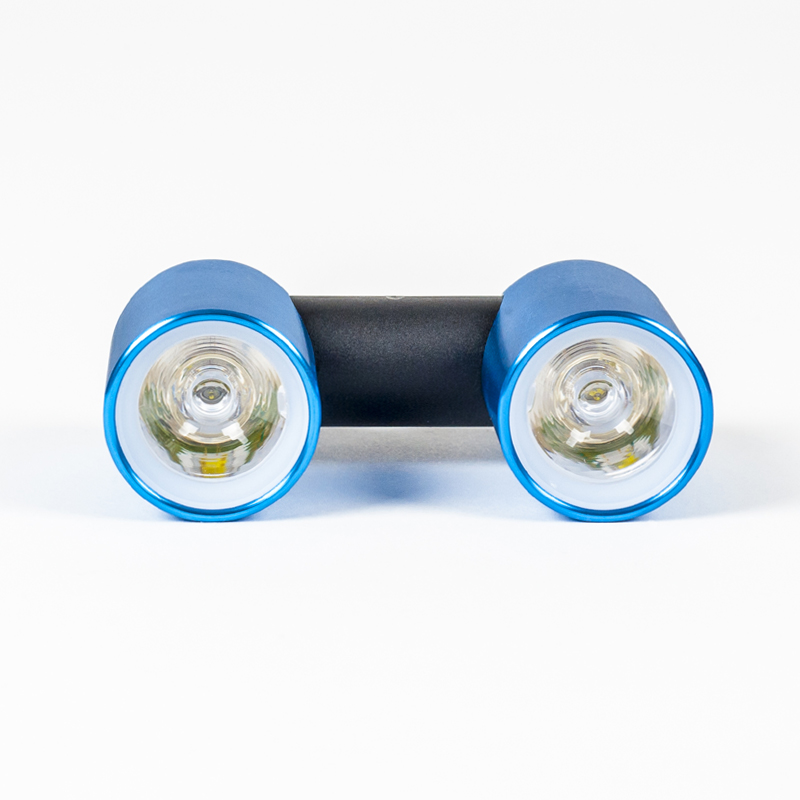 Q - Which beam is the best for Helmet use
A - The narrow beam is an awesome light with a long throw, ideal for blasting down single trail or fire roads.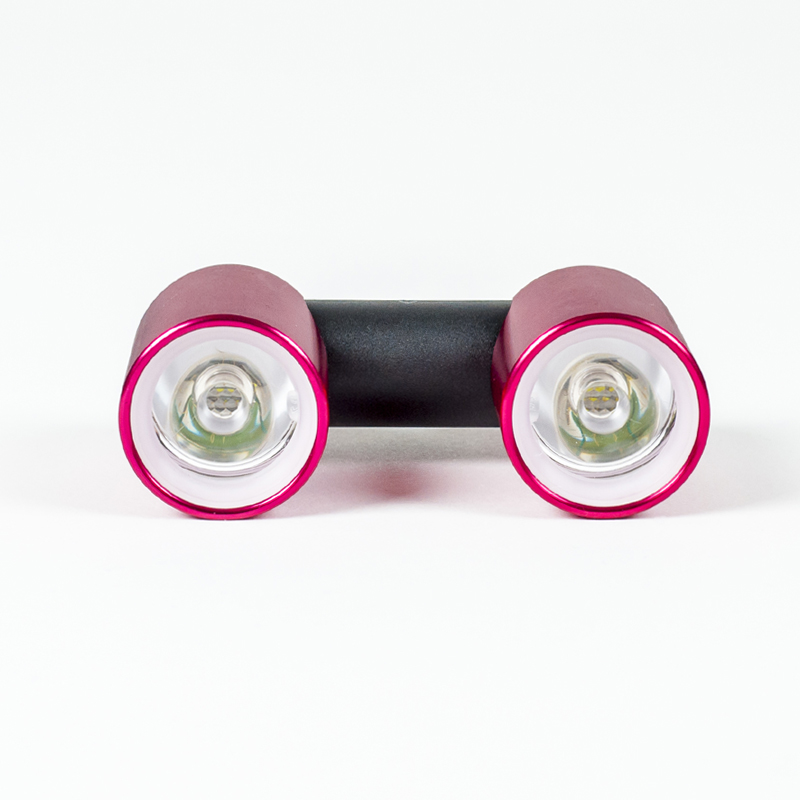 Q - Which beam is the best for Running or Head Torch use
A - The flood beam is an awesome light with very wide and even beam pattern, ideal for map reading and general on foot use.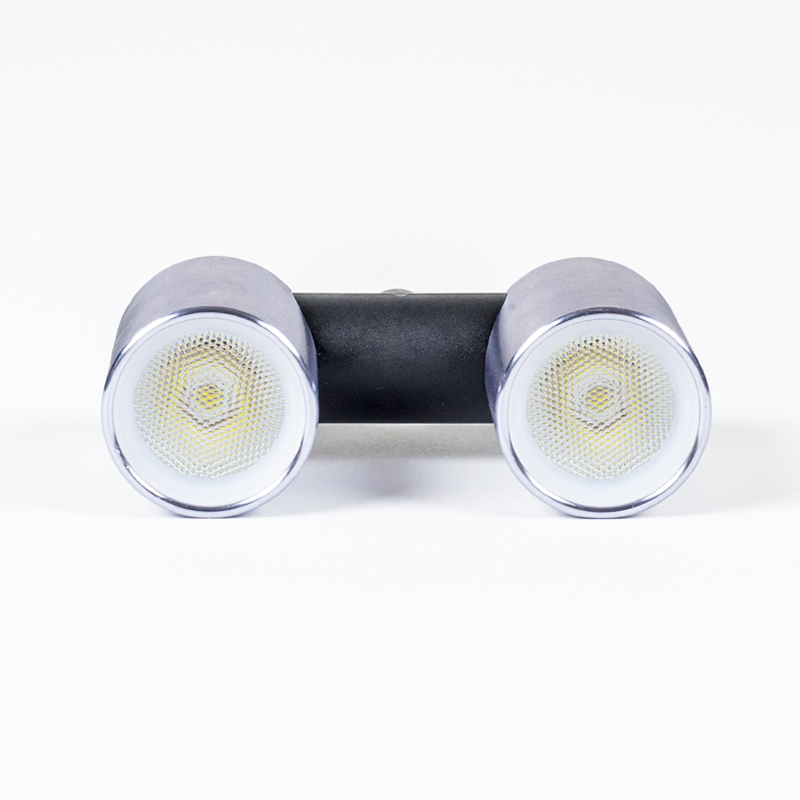 Q - How do you tell the difference between the beam optics when you receive your lights for the first time.
A - The narrow optic has a flat face with a small blind hole, the intermediate has a concave face and the flood has a patterned face. It is very easy to tell between them when the lights are not on.
Q - Do the batteries come already charged?
A - No, there is usually 30-40% charge in the batteries so we can ship them safely.

Q - Will my helmet light detach from the helmet in the event of a crash?
A - Yes, the gecko helmet light and battery mounts are held inplace by 3M velcro dots. Upon a crash the light and battery mount will break away upon impact. The lights themselves are virtually indestructible, so worse case, you may end up scuffing the anodising.

Q - How do I recharge my batteries?
A - Simply plug the battery into the charger when powered up. When the flashing red light changes to steady green your battery is charged. See
[here]
for more details

Q - Will my batteries work with my other lights?
A - No, it is not advisable to plug these batteries into any other light source as this could damage the light source or the battery itself.

Q - What precautions do I need to take when rotating the shells?
A - Each shell has an internal stop that prevents rotation over 270 degrees. It is possible, if you use enough force, to rotate through this stop. This is not advisable to do this but may happen when involved in a crash. If you find that the shell is stuck or will not move it is likely that it has been forced onto the internal stop. To fix this firmly grip the light bar and rotate the shell off the stop back to its normal motion.

Q - Can my lights get wet?
A - Yes our lights are 100% waterproof and if they are intact, i.e. not deformed, they will withstand any weather and normal washing in the sink with lukewarm soapy water.

Q - Can I snorkel with my lights?
A - Yes, but only in fresh water and no deeper than 1 metre.

Q - I've had a crash and broken my bike and light. What happens now?
A - Send the bike to the shop and the lights back to us. We'll be able to tell you what surgery is required and will have you back on the trails in no time.
Q - Can I recharge my batteries at any charge state?
A - Yes you can recharge your battery at any state, 5 minutes use or 5 hours. Our batteries have no memory.
Approximate battery run time using 700+ Lumen light:
SLB-01 – 2 hrs 30 min high, 4 hrs medium, 8 hrs min low
B2000 – 2 hrs 30 min high, 4 hrs medium, 8 hrs min low
Half Epic – 1 hr 50min high, 3 hrs medium, 5hrs 30 min low
Epic - 3 hrs 40 min high, 5 hrs medium, 10 hrs low
Approximate battery run time using Custom 500+ Lumen light:
SLB-01 - 3.5 hrs high, 7 hrs medium, 13 hrs low
B2000 - 4.5 hrs high, 9 hrs medium, 15 hrs low
Half Epic – 3 hrs high : 6 hrs medium : 10 hrs low
Epic - 6 hrs high, 12 hrs medium, 20 hrs low