RUN KIT
Product Code:
K-RUN
Availability:
In Stock
Price: AU$242.00
Ex Tax: AU$220.00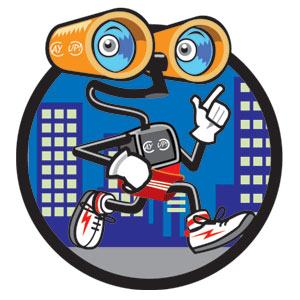 Our Run Kit with its high powered LED light's has been designed for all types of on foot sports. This kit has already become the premier trail running system of today.
The kit is packed inside our custom made EVA zippered case. The light supplied is a flood beamed light. It has independently rotatable light casings so you can point one at your feet and one ahead of you. No need to carry an extra hand torch with this kit. The light is fully waterproof as is the newly designed rechargeable SLB-01 battery that has 3 power levels (100%, 60% and 30%), flashing and fuel gauge. Minimum burn on high = 2 hrs, Minimum burn on medium = 3 1/2 - 4 hrs, Minimum burn on low = 8 hrs, Flashing = 14+hrs.
The 3 point head torch harness has been designed for endurance use and with this in mind we have made it extremely comfortable. The light mount has a large forehead foam pad. The battery is mounted at the back of the head on a triangular vented, air mesh cushion. Exposed rubber elasticated strapping grips the battery pack and the reflective paracord secures the battery through a D-Ring toggle. The battery wire can be fitted over the top of the head or on either side strap. The wire is secured using elasticated sleeves. The head torch harness has large reflective panels sewn on either side of the battery.
Features:
1 x High Powered Flood beamed LED light
1 x SLB-01 battery with 3 power levels, flashing and fuel gauge
1 x Dual channel charger and AC wall power adaptor with Power Clip
1 x Three point head torch harness
1 x EVA zippered Carry Case
System weight is 270 grams (battery and head torch mount included)
We offer a helmet and handlebar kit which allows you to move your light and battery from your head torch to your bike or helmet. (purchase these mounting kits separately)
We have 12 colours to choose from. Note: Turquoise out of stock until 2024
Important Notes:
Only the light colours we have in stock will be shown in the 'Available Options' drop down box.
Shipping to an International destination? Follow this link for the current restrictions Here
Read the setup manuals here
Batteries are shipped with only 40% charge. Place your batteries on the charger and fully charge before first use.
Some facts about Ay Up Lighting Systems;
In the last 17 years we have supplied our unique lighting systems to over 100,000 customers in 30+ countries, assembled over 160,000 lights and 260,000 batteries. Our in house designed plastic injection moulded parts are manufactured here in Brisbane which allows the Ay Up Team to assemble each and every light and battery. Did you know our lights and batteries are also serviceable. Contact us if you wish to bring your lights and batteries back to as new condition.
That's why Ay Up LED lights are some of the most popular lighting systems on the planet.
What's included in this kit:
1 x High powered LED light in any of our 12 colours with Flood optics giving a broad and even pattern of light
1 x SLB-01 multi-mode battery with 3 power levels, flashing and fuel gauge
1 x Dual charger (charge two batteries at once) with 110 - 240V AC wall power adaptor and power clip
1 x Three point light harness that is minimalist and very sturdy with an extremely comfortable padded, air mesh vented rear battery holder. Exposed rubber strapping grips the battery pack and the reflective paracord secures the battery through a D-ring toggle. Elasticated retainers secure the battery wire. There are also 2 large reflective panels sewn into the rear of the head strap
1 x Eva zippered case with branding
1 x Charging instructions and battery safety document
1 x Ay Up branded silicone wrist band
System weight is 270 grams
Write a review
Your Name:
Your Review:
Note: HTML is not translated!
Rating:
Bad
Good
Enter the code in the box below: