LIGHTS
Product Code:
LIGHTS
Availability:
In Stock
Price: AU$132.00
Ex Tax: AU$120.00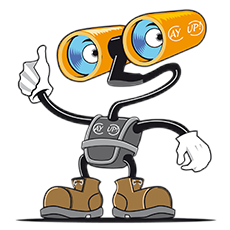 Ay Up lights are the lightest high powered LED lights on the planet, weighing in at just over 50 grams. CREE LEDs in a cool white tint. There are 3 beam patterns available, narrow, intermediate and flood and come in 12 different colours. The lights can be independently rotated so you can stagger your beam if you wish. They are fully sealed and waterproof to a depth of 2 metres. Washing under the tap or high pressure hosing is no problem with Ay Up Lights. The LED's themselves can burn for up to 50,000 hours, a life time in most riders books, so we have made these non-serviceable, meaning, no maintenance required. Cool running, cool looking, super bright and bullet proof ... the perfect lamp one might say.
Here are some words from MBR UK. 'It's all very well looking at lumen counts on paper, beam patterns in theory and battery life on quoted tables, but it is out on the trail that everything is brought together' After the test they found the following 'Ultimately though, the Ay-Ups were favourite with all the testers. In the comprehensive Adventure V4 kit, you get both helmet and bar lights with more than enough power and battery life to satisfy any riding needs'
Caring for your lights: Always make sure the connector is dry when not in use and kept clean. A small smear of Silicone Grease on the connector will keep it like new and prevent any corrosion. Washing your lights under the tap with a little detergent is OK
Please note: Purchasing a light is the light only and does not come with a charging system, power system or any of our mounting systems. If this is your first purchase with us then choose one of our Kits.
Some facts about Ay Up Lighting Systems;
In the last 16 years we have supplied our unique lighting systems to over 100,000 customers in 30+ countries, assembled over 150,000 lights and 250,000 batteries. All plastic injection moulded parts are manufactured here in Brisbane which allows the Ay Up Team to assemble every light and battery. Our lights and batteries are also serviceable.
That's why Ay Up LED lights are some of the most popular systems on the planet.
Technical Specifications
Ay Up lights are the lightest LED lights on the planet.
Weight - 58.0 grams
Colours - 12
Brand marking - Yes, laser marking
Type - Twin LED, Independent rotational light housings - 270 degrees
LED type - CREE High Powered LEDs in a Cool White Tint approx 700 lumen
LED life - over 50,000 hours - Manufacturers estimate
Optic type - Internal Refracting Solid Optical Grade Acrylic
Optics - Narrow, Intermediate & Flood
Lightbar Colour - White = Flood, Black = Narrow or Intermediate
Light Colour - White, 6,500 - 8,000 K
Input Power - Min 5V - Max 8.4V DC
LED Controller - Resistor
Lens Seal Material - Molded Clear Silicone
Connector type - Sealed 2.1mm Barrel Type
Light Shell Casing Material - Aluminium 6061, anodised all over
Light Connecting bar Material - Glass Filled Nylon
Light Unit Impact test - 5 metres to concrete floor
IP Rating - IP 68, Immersion - 2 metres
Normal operating temp - Ambient to 35C Indoors - Ambient outdoors
Excessive heat – No
Design, Manufacture and Assembly Origin - Ay Up Lighting Systems, Australia
Serviceable - No, fully sealed
Approvals - Ultra Low Voltage - Regulation not required
Warranty - 5 year replacement against manufactures defect parts and / or assembly
Patent Pending
Write a review
Your Name:
Your Review:
Note: HTML is not translated!
Rating:
Bad
Good
Enter the code in the box below: