News Archive
Ay Up Instagram Photo Competition Winner for July 2017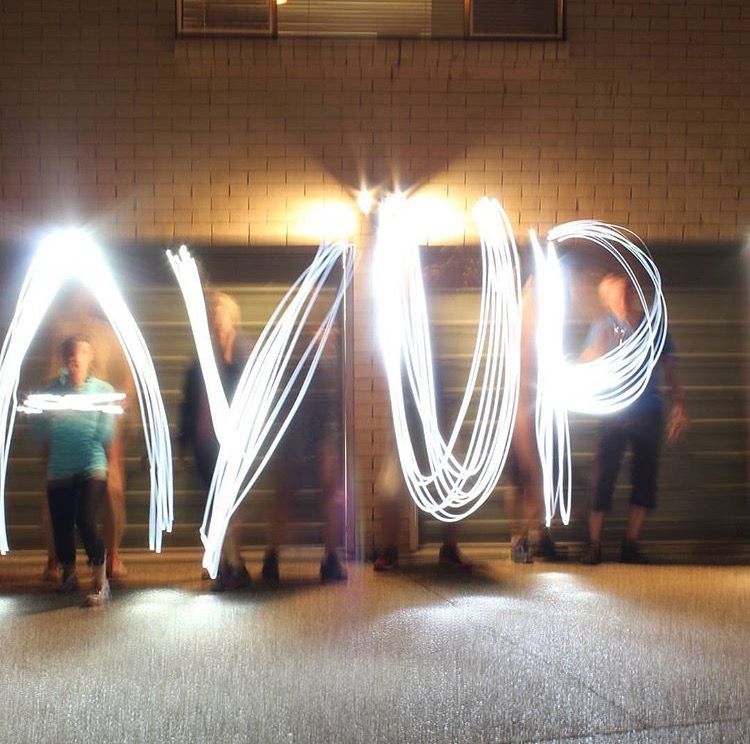 Thankyou everyone for your photos, it was amazing to see so many entries. After a lot of deliberation, our winner for this competition is @wayne.william.smith for this fantastic and different use of Ay Ups! Congratulations Wayne, Australia, your run kit is on its way! Due to the enthusiasm shown by you all, we're going to continue holding a monthly competition for more chances to win Ay Up goodies! The theme for our second competition will be announced next week.
Abigail - Ay Up Social Media and Competition Coordination
Follow us on Instagram to stay up to date with the latest news.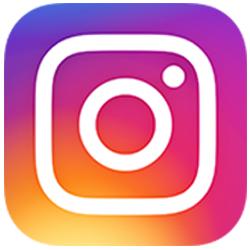 24hr Mountain Bike Championships - WEMBO - Fort William, Scotland Oct 2014
Sean Bekkers aka Bozza is no stranger to the 24hr racing scene, the boys at Ay Up met him at his first ever 24hr race back in 2008. Since then Bozza has gone on to claim 2 World age group titles and at this years Wembo 24hr held in Scotland, he will be lining up again. This time though Bozza is lining up to race elite and give the fast boys a run for their money. Keep an eye out for the Ay Up colours tearing up the track. " everyone wants to beat Jason English myself included
Click on this link to view the event info and hopefully live results
24hr Mountain Bike Championships - WEMBO - Canberra Oct 2013
Congratulations from the entire Ay Up Team to Sean Bekkers and Megan Dimozantos. Sean (BOZZER) Bekkers finished 1st in his category, 30 - 34 with 23 laps and Megan 7th in Female Elite with 19 laps. A fantastic effort from both of you, well done. Race reports will follow ...
Customer comments after purchasing Ay Up Lights for the 24hr
I purchased your light set for the 2013 wembo 24hr mtb world champs and wanted to say thank you for a great product, you have helped me to 6th place in single speed and had a great stint in the night thanks to your product. A very happy customer :) Mark
Ay Up - Fantastic effort Mark, well done!

UTMB wrap up, Sept 13
So for the second year in a row we took the Ay Up road show to the spectacular location of Chamonix, in the French Alps. For those of you who are not in the know this is where the Ultra Trail Du Mont Blanc (UTMB) is held every year. This race is the world cup of Ultra Trail running, with thousands of chisel-faced, honed bodied athletes competing in qualifying races around the globe just to get the chance to go into the lottery that is held for a place in the race. The course itself is approx 166km in length and encircles the Mont Blanc Massif with the start and finish in Chamonix. Competitors run through France, Italy and Switzerland with a total elevation gain of 9,400 metres. It is widely regarded as the most difficult race in Europe, and rightly so.
Last year's race had to be shortened due to adverse weather conditions, no chance of that this year as the sun blazed down on us in the exhibition park. There was plenty of interest in our new run specific Head Torch kits http://www.ayup-lights.com/products/categories/22/and it was good to catch up with old customers who came and said hello. It was also great to hear the positive comments from our testers that trialled the lights on the days approaching the race. Thanks to Emma Rocca, who tested the new kit and was so impressed she switched over to our lights 2 days before the start. Emma had a great race and finished 3rdfemale, congratulations Emma from the Ay up team. Thanks also to Shona Stephenson, one of our sponsored athletes, who gave us her support and passed her enthusiasm for the lights on to those who were once unaware but are now new converts! Sadly Shona had to pull out of the race after badly twisting her ankle at 15km, she bravely ran on until the 94km mark when she could run no more. Well done Shona, a gutsy effort.
After packing up at the expo on Friday afternoon, we rushed back to the hotel to get a front seat view of the start. You cannot help but feel a mix of emotions as we looked down at the faces of the hundreds of athletes on the start line who must have felt nervousness and excitement for the journey ahead. There is a big build up from the organisers North Face, drums are banging, music is playing, people are clapping, it's seriously spine tingling stuff.......then Trois, deux, un.....they're off! A truly humbling sight to see.
We were back on the plane early next morning on our return to Australia, it was awe inspiring to know that the athletes taking part in the race would still be going strong, and giving it their all when we arrived home almost twenty-seven hours later, their strength and determination is an absolute inspiration.
Suffice to say that Ay up will return to Chamonix next year, an unbelievable place, an unbelievable race, an unbelievable sight and not forgetting......... unbelievable lights.
27 August 13
The Ay Up Team has arrived in Chamonix, France for the UTMB Expo week. For those who don't know of the UTMB it is a 100 mile Ultra Run race around the Mont Blanc Massif. An absolute stunning location and fantastic event.

This year we are supporting a number of Australians, British, New Zealanders, European and US athletes all using the new Head Torch Kit. If you are in town come on down and meet the team and see the latest Head Torch Kit at the expo. Since its release just a few weeks ago we have already shipped to over 15 countries. Feedback so far is fantastic .. Read more here
Introductory pricing for the Head Torch Kit until to the end of September.
--------------------------------------------------------------------------------------------

UTMB - Chamonix Mont Blanc is coming up and we will be hosting a stand for the second year running at the expo in Chamonix, France. Come on down, meet our team and see our new Head Torch Lighting System. The expo runs from Tues through to Friday.
--------------------------------------------------------------------------------------------
Travis does it again ... Vitargo S2 Athlete Travis Macy Sets Record in Leadman Ultra Endurance Trail Running and Mountain Biking Competition powered by Ay Up Lights.

Read more on Travis here

NEW RELEASE
We have been working on this exciting new Lighting System for over 12 months now and we are pleased to announce from 1st August we will be taking Pre-orders with a shipment date as early as 13th August.
Trail Runners, this is your kit ... check out our latest system here

US Ay Up sponsored athlete Travis Macy lead Team Ay Up to 4th Place at this years WuLong Mountain Quest in China. Read the full story of their journey and race here
Check out these Video clips and see just what a demanding race this was. Congrats Team Ay Up from everyone at Ay Up!
Night Shot Competition
The judges have decided!! Rachel Edwards, Craig Fawkes and Stephane Victor have each won a 2012 V Twin Kit. We had to change the categories as we received only one Road shot which was too blurred to be entered and no running shots were submitted.
The winning categories are -

Handlebar - Craig Fawkes taken in an old mine in South Wales, UK




MTB - Rachel Edwards taken at the WEMBO World Champs, Italy




Head Torch - Stephane Victor taken in the French Pyrenees . Bottom left steak of white light ... 2 sets of 2007 Ay Ups on head torches during a night run

Well done to the winners and thankyou to everyone who submitted their best night shot.

MATT 'DOG' POWELL is the 2012 SINGLE SPEED WORLD CHAMPION in Italy
Former Ay Up front man Matt Powell finished first in the inaugural round of the World Endurance Mountain Bike Organisation, WEMBO held in Finale Ligure, Italy. Matt completed nearly 300klm in 24hrs on his Koiled Custom Titanium SS. Also NZ Ay Up rider Megan Dimozantos finished 3rd in Female Elite. Congrats Matt and Megan from all the team at Ay Up! Read more on Matt Dog hereand more on Megan here
Kona Factory Team racers Andrew (Bellie) Bell and Anne Symes took out line honours in this years Kona Dirty Weekend in South Australia powered by Ay Up. Check out their cool video here and read Bellie's race report here
It's here, Ay Up Lighting Systems introduces the RUN SPECIFIC Lighting Kit, see here for more details
LATEST BEAM SHOT IMAGES UPLOADED - See here for details
............................................................................................................
April 2012 - Ay Up clothing coming soon ... See below
Cycology - After Cycle Clothing
The Australian creative team that developed the Ay Up t-shirts and branded merchandise, have joined forces to create the latest casual fashion wear for cyclists and runners. Check out some of their great t-shirt designs that capture the 'cycology' behind our noble pursuit! Creative and fun t-shirts, which make you think and are totally unique as they are hand drawn or painted. They also have some great fashion for the runners among us!
Click on the Cycology icon below to visit their site
............................................................................................................

New for May 2012 - S CLIP
S Clip for cable management. We designed this clever little clip to tidy up cables and also to aid in keeping the battery plug connected to the extension lead socket while in use. For a limited time the clips are free. Add up to two per order and if purchased separately, you just pay the postage. Order here

UPGRADES - Back by popular demand. From 1st April we will list 25 upgrades back in stock each week until further notice.
RUNNERS - Lisa Tamati reviews Ay Up Lights - Read more here

NEW for Jan 2012 - Half Epic and Epic batteries now with a FUEL Gauge
Read more here


UK magazine reviews just out where we won, read more here
2011 Beam shots here and higher resolution beam shots in PDF format below
narrow_beam.pdf (738.0 KB)

intermediate_beam.pdf (853.7 KB)

all_rounder_beam.pdf (830.6 KB)

narrow_&_intermediate.pdf (849.5 KB)

narrow_&_all_rounder.pdf (901.6 KB)
You will need Adobe Reader to download some of our documents

Download it now >>
New Payment option : We recognise that our customers are becoming wary of internet fraud and more and more horror stories are on the news. Our web shops are 100% safe but now we have introduced more payment options which is a blessing for those who have troubles with Paypal.
Complete your order online then Direct Deposit the funds into our account. Once payment has been received we ship out the same day
All Rounder optic to replace Medium optic : We upgraded this optic to one which delivers more light than the older Medium optic and is by far a better handlebar light with much more throw than before. We have named this the All Rounder as it makes for a great helmet, handlebar or head torch light.
40% brighter lights, option to run at 700mA : Need more light output, you can increase the output of your lights by 40% at no extra charge. Please note that the batteries burn time will also reduce by approx 40%
White light bar option ... very trick! : Choose between Black and White light bars. Add that extra bling to your bike or head torch. White lightbars are in ... standard power or higher powered bars, manufactured from glass filled nylon it is very easy to keep clean. Wash with warm soapy water only.
White Ay Pod's for that extra special gift : Now we have White to compliment our Orange Pod. Simply select from the drop down menu's.
White Saxon Caps : Use these white caps to turn your high powered lights into a fluorescent type 180 degree diffused light. Perfect for camping, rescue work and any other activity which requires a flood of light.
Customise your own light : White or black light bar, different optics, higher power we have all the options. When you purchase a new light you will have the choice to custom to any of the above options.
Ay Up Race jerseys on sale : They are in, from 18 months of age through to large, male and female. Our elite and select chosen few have been riding these jerseys for many years. They are comfortable to wear and made from CoolMax material. Short sleeved with 3 rear pockets, high collar to keep the sun out and a 3/4 zip plus superb brightness make you stand out from the crowd and be seen from miles away.